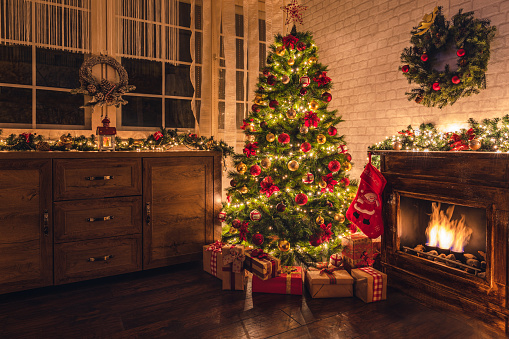 December 28, 2021
I want to talk about being still and enjoying each moment today. Anyone who knows me knows that I am anything but able to stay still, at least not for extended periods :).
I decided to change where I sit to start my day off in the last couple of days. Our house is relatively quiet in the morning; no one else gets up as early as me, and except for our turtle's noise in his tank, and it is just me. I decided to take time and sit and look at the Christmas tree; taking pleasure in looking at the lights, the ones that blink off and on, particularly captured my attention. I then noticed specific ornaments like the one for Paris, my eldest daughter (who is now 25) when she was an infant, one given to us from a miniature dollhouse show we went to years ago, to one with a picture of Leila (our youngest child, 15). Some ornaments were given to me by child care clients (when I had my daycare in the house), others more recent, one of the actors from Scarecrow and Mrs. King, one from a gift exchange that says, you are a blessing every day of the year, etc. I then took time to look around the room at the mirror where our Christmas cards are placed, taking a moment to read one or two of them. Do you take time out to enjoy your surroundings, or do you rush through one activity to another without giving each activity a moment's thought? I used to be like that and can still be that way if I am not careful. As the new year comes closer to ending, take a moment to reflect on the good from the year and take time to pause throughout the next few days as you work, celebrate, etc.
Happy Holiday and a very wonderful New Year to you and your family!
Samella